Morphological Freedom and the Question of Responsibility and Representation in Transhumanism
Abstract
Abstract not available.
References
Bashford, Alison, and Philippa Levine, eds. Oxford Handbook of the History of Eugenics. Oxford: Oxford University Press, 2010.
Donaldson, Sue, and Will Kymlicka. Zoopolis. Oxford: Oxford University Press, 2011.
Fuller, Steve. "Political and Legal Prolegomena to an Extended Republic of Humanity, or Transhumanity." Sociology of Science and Technology 6.2 (2015): 77-91. http://cyberleninka.ru/article/n/political-and-legal-prolegomena-to-an-extended-republic-of-humanity-or-transhumanity
Fuller, Steve, and Veronika Lipinska. The Proactionary Imperative. London: Palgrave Macmillan, 2014. DOI: 10.1057/9781137302922
Fuller, Steve, and Veronika Lipinska. "Is Transhumanism Gendered: The Road from Haraway." The Future of Social Epistemology. Ed. James H. Collier. Lanham MD: Rowman & Littlefield, 2016. 237-246.
Hare, Richard Mervyn. "Rawls' Theory of Justice". Philosophical Quarterly 23 (1973): 144-155. DOI: 10.2307/2217486
McKeon, Richard. "The development and significance of the concept of responsibility". Revue Internationale de Philosophie 39.1 (1957): 3-32.
Nagarajan, Naveen, and Charles Stevens. "How does the speed of thought compare for brains and digital computers?" Current Biology 18.17 (2008): 756-758. DOI: 10.1016/j.cub.2008.06.043
Nozick, Robert. Anarchy, State and Utopia. New York: Basic Books, 1974.
Rawls, John. A Theory of Justice. Cambridge MA: Harvard University Press, 1972.
Transhumanist Party (2015). 'Transhumanist Bill of Rights'. http://www.zoltanistvan.com/TranshumanistParty.html [Retrieved 6 December 2016]
Wiener, Norbert. Cybernetics, or Communication and Control in the Animal and Machine. Cambridge MA: MIT Press, 1948.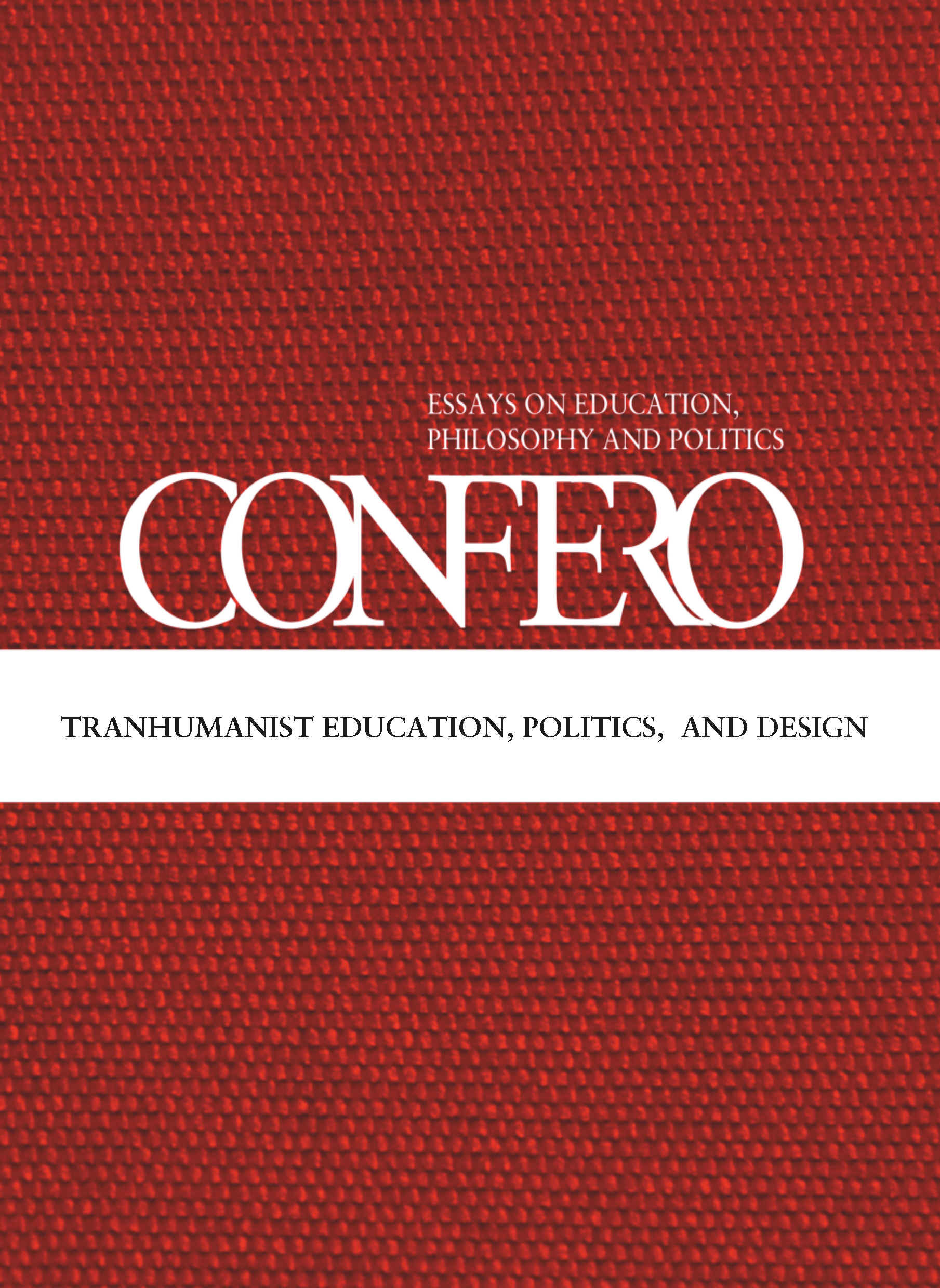 Downloads
License
Copyright (c) 2016 Steve Fuller
This work is licensed under a Creative Commons Attribution 4.0 International License.
As Confero is an open access journal, this means that anyone who can access the Internet can freely download and read the journal. There are no commercial interests for Linköping University Electronic Press or Confero in publishing the journal.
The core idea of open access is that copyright remains with the author(s). However, we publish with the agreement of the author that if she or he decides later to publish the article elsewhere, that the publisher will be notified, prior to any acceptance, that the article has already been published by Confero.
When publishing with Confero, it is with the agreement of the author that if they make their article available elsewhere on the internet (for example, on their own website or an institutional website), that they will do so by making a link to the article as published in Confero using the Digital Object Identifier (DOI) number of the article and acknowledge in the text of the site that the article has been previously published in Confero.
As evident by the markers on our homepage, Confero falls under the Creative Commons licence abbreviated BY. This means that we allow others to use, spread and elaborate on the published articles, as long as they acknowledge who published it and where it was originally published.